Konrad Adenauer is still remembered today as one of Germany's most important political figures. He was mayor of the city of Cologne from 1917 to 1933 and Germany's first chancellor from 1949 to 1963.
Less well known is his involvement in the colonial revisionist movement, which occurred during his time as mayor of Cologne. Adenauer advocated for the reclamation of German colonies lost after World War I and, like many of his contemporaries, saw room in "deserted" Africa for the steadily growing German population. In 1927, in a survey conducted by the magazine "Europäische Gespräche" (European Discourse), which asked 200 public figures about the Reich's colonial aspirations, he declared: "The German Reich must absolutely strive for the acquisition of colonies. In the Reich itself there is too little room for the large population. […] We must have more space for our people; therefore we need colonies."
The high point of Adenauer's colonial revisionist commitment was his election as deputy president of the German Colonial Society (DKG). On May 29, 1931, Adenauer was unanimously elected at the board meeting in Berlin. Shortly thereafter a telegram from the society's president, Dr. Heinrich Schnee, former governor of German East Africa informed him of his new position. His election represented a change at the top and on the board of the Society. Until then, the leadership had consisted mainly of former governors. However, the German Colonial Society was striving to open up to "broader circles," and Adenauer seemed the right choice. As a "man of outstanding importance" who had "hitherto proved himself as a convinced colonial man," they were sure that with this position he would "now more than ever champion Germany's colonial wishes in the future."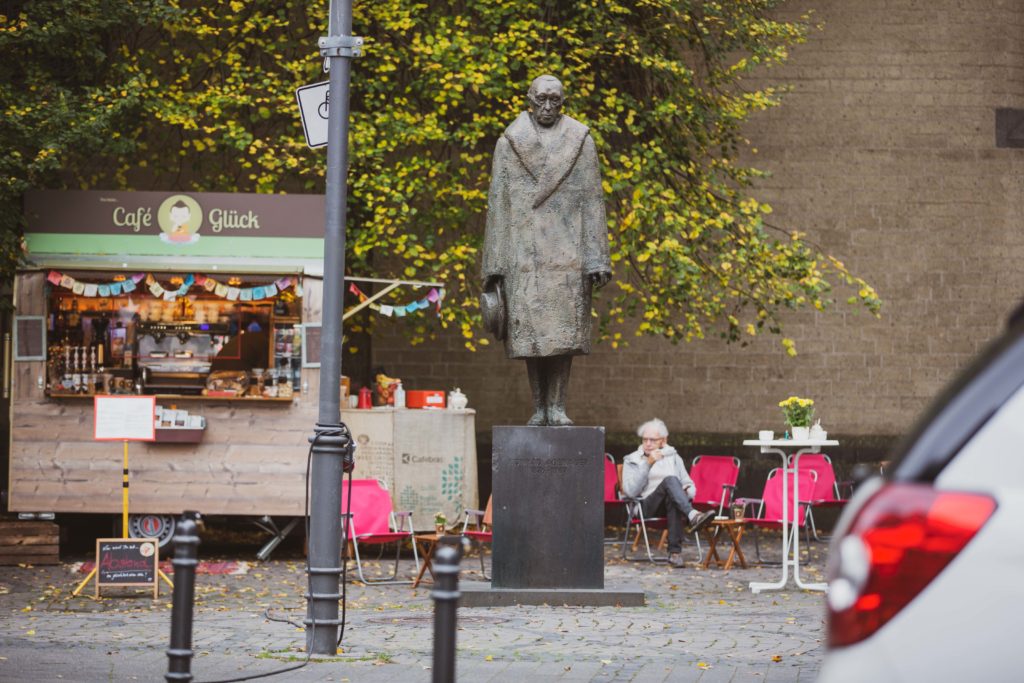 Adenauer tried to live up to his office by traveling regularly to the Society's board meetings. He also financed smaller "colonial projects" from his "disposition fund" and used his public position to propagate the colonial idea.
In Adenauer's view, owning one's own colonies was particularly important for German youth, who would increasingly wander about "aimlessly and without a plan" because they lacked "real and worthy opportunities in their own country that were sufficient for their imagination." At a Cologne colonial rally, Adenauer propagated: "Never must a German government let the colonial question rest, for the sake of German youth. […] Our German youth must wither away if it does not succeed in breaking up the all too narrow space of Central Europe, endowed with mediocre soil and a meager climate, and in gaining for it a new sphere of activity overseas that will inspire hope and courage to live."
Adenauer held his office as deputy president of the German Colonial Society until 1933, the same year his political career in Cologne ended. He was dismissed from office when the National Socialists came to power. His last years as mayor included the plans and preparations for the large German Colonial Exhibition, which took place from July 1 to September 2, 1934, at the Cologne Exhibition Center. By this time, however, Adenauer had already left his hometown.
When Konrad Adenauer was briefly reinstated to the office of Lord Mayor of Cologne by the American occupying forces in 1945, his political resurgence began in 1946, primarily through his election to the executive committee of the CDU Rhineland. At this point "colonial issues" were no longer of large importance for him.